MRI Exam Prep
Find out when you book
What is an MRI?
Magnetic resonance imaging (MRI) is a non-invasive medical test that helps practitioners diagnose and treat medical conditions.
MRI uses a powerful magnetic field, radio waves and a computer to produce detailed pictures of organs, soft tissues, bone and virtually all other internal body structures. It can detect injuries in bones and soft tissue and is much more detailed than some traditional imaging technologies such as x-rays.
An MRI can be done for the head, chest, abdomen and pelvis, bones and joints and spine. An MRI may be the most effective tool to assess the severity and determine the most effective treatment of delicate injuries.
Using the latest in high resolution technology, MIC radiologists will provide your practitioner with an accurate diagnosis to ensure you obtain an appropriately tailored treatment plan.
What is the cost?
Magnetic Resonance Imaging at MIC is not covered by Alberta Health Care Insurance. The cost varies depending on the exam requested by your practitioner:
$575 Head, Spine (per region), Joints and Extremities
$650 Temporomandibular Joints
$750 Head and Non Contrast MR Angiography (MRA)
$750 MS Head and MS Cervical Spine
$750 Chest Wall or Abdomen or Pelvis
$750 MRI Arthrogram
$1000 Contrast enhanced Angiogram/Venogram
$250 Contrast Material (per vial) with Post Contrast Scans
View More
For more patient information on MRI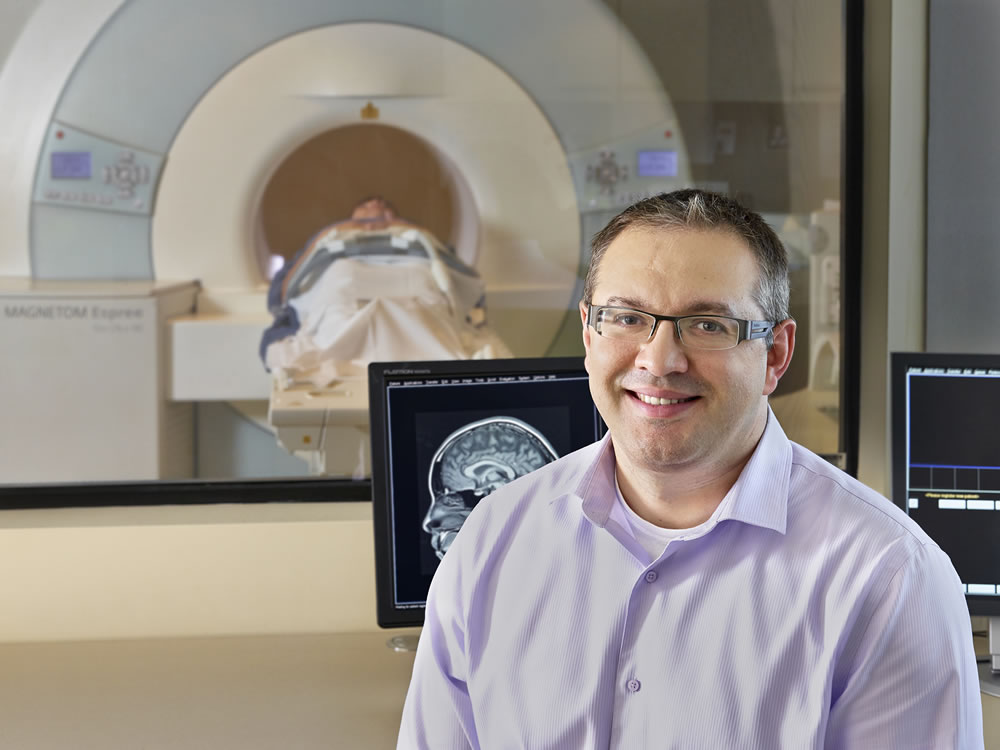 What to expect
MRI requires minimal preparation.
Depending on which part of your body is being scanned, you may need to change into a gown.
Since the MRI scanner uses a powerful magnetic field, you will be asked to remove anything containing metal such as jewellry, piercings, dentures or hearing aids.
For some MRI scans you will be given an injection of contrast dye. This makes tissues and blood vessels show up in greater detail.
During the MRI scan you will be asked to lie very still. MRI scans usually require 20 minutes, but some types of exams may take longer to finish.
Some people may find the MRI machine makes them feel claustrophobic. If you are concerned about this, you can discuss it with your healthcare practitioner who may be able to prescribe a sedative to help.
The MRI machine produces loud knocking sounds. Our technologist will give you headphones to block the noise.
An MIC radiologist will review your scans and provide a complete report to your healthcare practitioner, usually within 24 hours.
Some extended health benefit programs or health spending accounts may include these as eligible costs. It is up to you to pay for the exam and then submit any claims for reimbursement.
In all cases, you require a referral from your healthcare practitioner for MRI.